Go Back
Josip Jovic
21st of November 1969 (Arzano) - 31st of March 1991 (Plitvice)
Josip Jovic was a Croatian policeman and the first casualty of the Croatian War of Independence.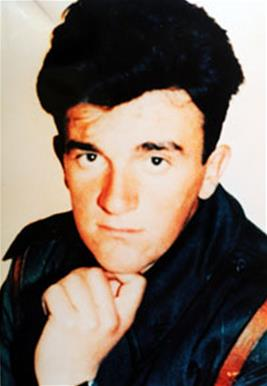 ---
Life
Josip was born to a poor family in Arzano, a village near Imotski.
On the 5th of August of 1990 he travelled to Zagreb and joined the Croatian Police.
He was a serviceman in ATU Rakitje (that later became the 1st Mechanized Guards Brigade "Tigers").
Before his death he also took part in the Battle for Pakrac and clash in Petrinja.
Death and Legacy
He died on the 31st of March of 1991, when he was hit by a barrage of bullets from a Serbian MG covering the retreating Serbian forces.
He was still conscious after he was hit. He took his last breath in the helicopter transporting him to safety.
He was buried with full military honors on the local graveyard in Arzano.
He was posthumously promoted to the rank of Major and awarded the following awards:
The Order of Petar Zrinski and Frane Krsto Frankopan with a gold pleter
Memorial Medal of the Homeland War
Memorial Badge of the 1st Mechanized Guards Brigade "Tigers"
Memorial Medal of the 1st killed serviceman of the Ministry of Internal Affairs in the Homeland War.